As a result of the joint and articulated work between AIDESEP; the Junín Regional Directorate of Agriculture; the National Forest Conservation Program for the Mitigation of Climate Change (PNCBMCC) of the Ministry of the Environment; and Profonanpe, the private environmental fund of Peru, the titling of 2 native communities was achieved: Alto Sandoveni and Marontuaro; and the recognition of the Alto Mapotoa native community, all of them from the Asháninka people and located in Junín. This process was carried out in 4 months, a short time in relation to similar processes that take place in other regions.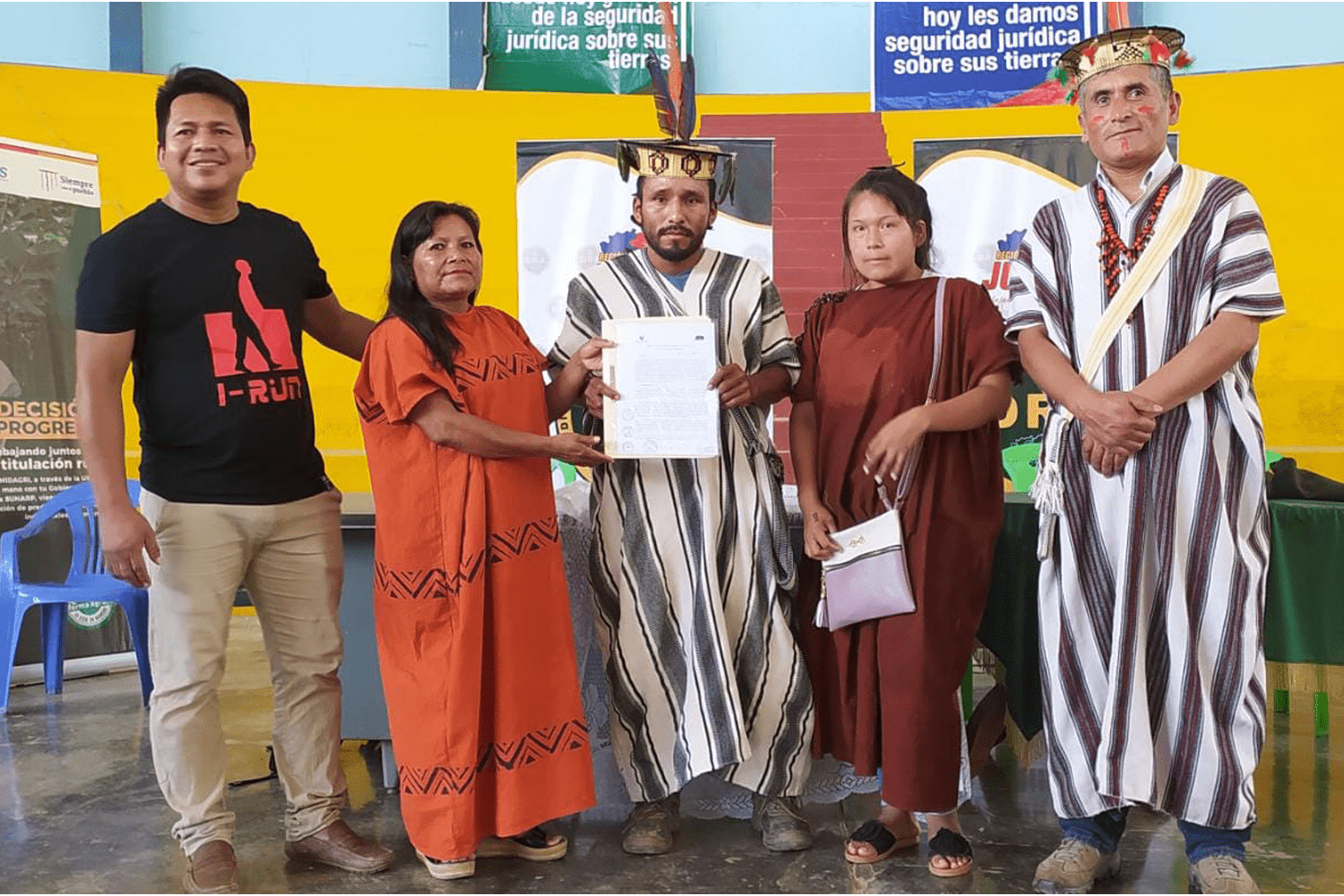 Through a symbolic ceremony, the Asháninka communities received the titling and recognition resolutions, which will allow them to freely exercise their rights over their traditional territories, thereby strengthening their identity, customs and traditions. In this regard, Miguel Guimaraes, vice president of AIDESEP, pointed out that "this achievement allows us to have legal certainty and continue working for the food security of the communities".
This event took place within the framework of the project "Support for the Implementation of the National Strategy on Forests and Climate Change of Peru (ENBCC) – Phase III", financed by the Inter-American Development Bank (IDB), through the Preparation Fund of the Cooperative Facility for Forest Carbon (FCP). One of the components of the project seeks to contribute to the pending titling processes of native and peasant communities, in accordance with current regulations.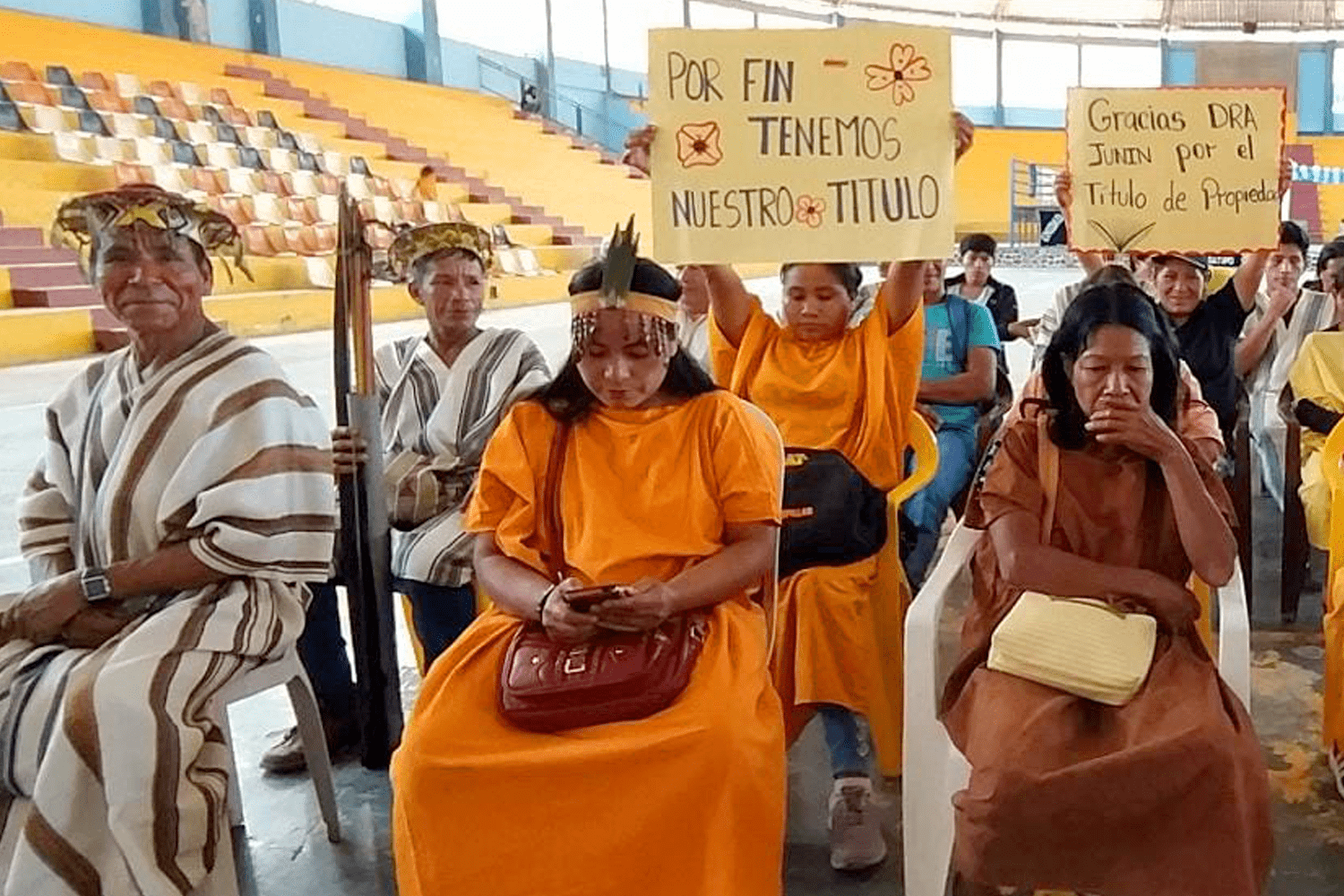 The project brings together the collaborative and coordinated work between the PNCBMCC, AIDESEP, the Regional Directorate of Agriculture of the Regional Government of Junín and Profonanpe, based on IDB financing. In this process, AIDESEP acts as coordinator and administrator of the funds directly, with advice from the PNCBMCC and Profonanpe, for the development of field and office work, as well as administrative management to achieve the degree and recognition of 25 native communities from Amazonas, San Martín, Ucayali, Junín, Loreto and Madre de Dios.
Based on this collaboration, the field work of the interdisciplinary technical teams in 25 native communities has been completed, which consisted of actions of georeferencing, demarcation, agrological and physiographic evaluation, soil analysis, among others. In addition, the procedures were carried out in the respective Regional Directorates of Agriculture, in coordination with the AIDESEP regional federations, based on inter-institutional agreements and collaboration between the State and the representative authorities of the indigenous or native peoples.