Profonanpe, the institution in charge of the technical and administrative secretariat of the Contingency Fund for Environmental Remediation in the Four Basins, held a discussion on Thursday entitled "What is the Contingency Fund and how are we doing in the environmental remediation process?" Representatives from the Ombudsman's Office, the Peruvian Amazon Research Institute (IIAP) and local and regional authorities participated in this space.
Panelists at the event included the former Vice-Minister of the Ministry of Development and Social Inclusion (MIDIS), Norma Vidal, and Flor Blanco, Manager of Profonanpe's Environmental Liabilities Program. They highlighted the progress made in the remediation work, which includes the approval of 14 approved rehabilitation plans in the prioritized areas of Corrientes, Tigre and Pastaza, and answered questions from the audience through a round of questions.
The exchange with the attendees was fluid and some opportunities for improvement were discussed. It was also agreed that the current regulations should be aimed at resolving the urgent need to simplify processes.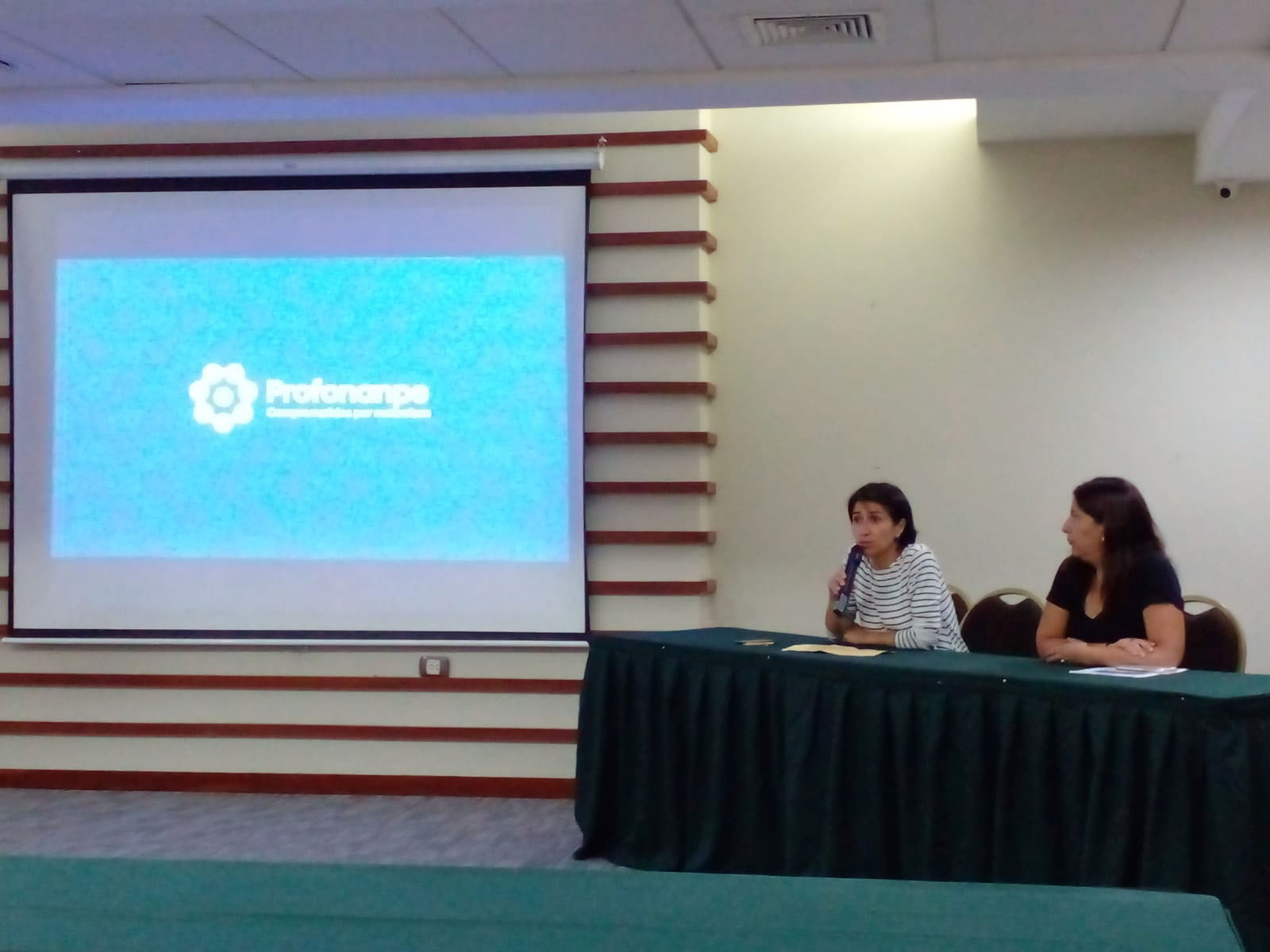 "The objective of rethinking the remediation process has to do with improving and seeking new strategies to accelerate, simplify processes and give them the necessary priority within each of the institutions involved. But, above all, it is about listening to the communities and meeting their legitimate expectations", mentioned Flor Blanco, Profonanpe representative
Accordingly, Norma Vidal stressed the importance of seeking a comprehensive approach that involves the communities with the other relevant actors in the remediation process, such as academia, supplier companies, the authorities and the members of the Contingency Fund. According to her, this approach should aim to create a 'remediation ecosystem' that promotes collaborative work, in which each party contributes to improving the results of the other, avoiding ruptures in the cooperation processes.
"It is important that there is a comprehensive approach that focuses not only on the applicable technology or compliance with international standards, but also on meeting the expectations of the affected population. It is not enough to talk about environmental recovery, we must also talk about people," said Vidal.
Profonanpe announced that it will continue to promote these discussions as a good practice of transparency and accountability, with the objective of creating spaces for dialogue between Loreto's society and the members of the Contingency Fund.